How to use minimalism and logs to create the perfect home? Home is the birthplace of love, hopes and dreams. The magic of the design is going out with a refreshing mood and a sense of longing to go home.
Home design not only conveys a style, but also creates a long-term living space.
Create the most personalized design in the simplest way and with the most natural materials, simple but significant.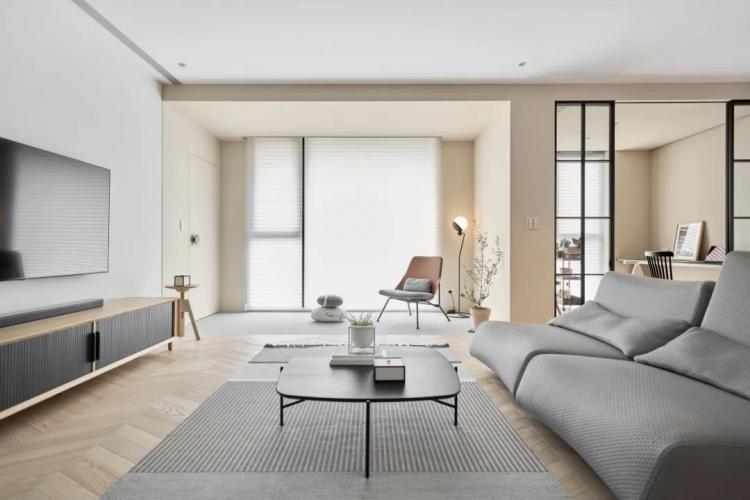 CC Maison – Scandinavian fashion
A home with sunshine is the ultimate enjoyment. In order to achieve the best lighting effect, the designer divides the balcony into two parts, one half is used as a study room, and the other half is incorporated into the living room. The unobstructed light shines directly into the living room from the window, and the whole space is bright and warm.
The overall design is based on the Nordic style that the studio is good at, and the simple and natural space emphasizes the storage function and the practicality of the living space. The traditional Nordic style is dominated by white and beige, and in this work, the designer uses black boldly. The whole space collides with black, white, gray and log color, which is very fashionable.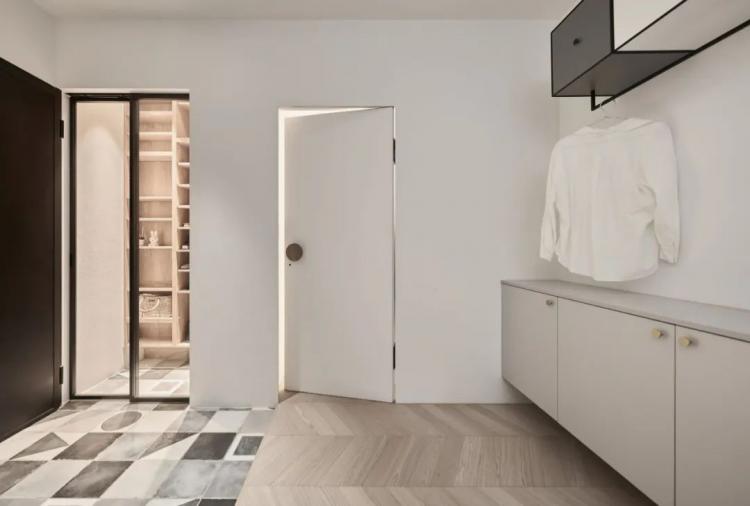 The leisure area surrounded by the changeable lazy sofa is the center of the living room, where you can directly interact with the kitchen, balcony, and study. Even if everyone is busy, there will be no sense of alienation.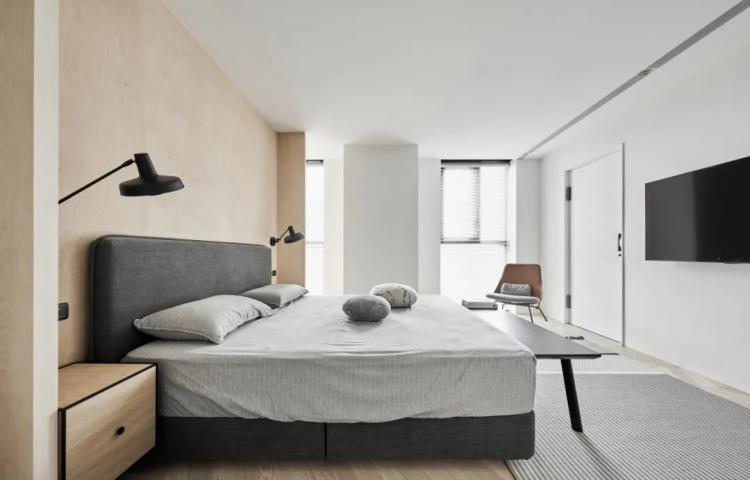 The main theme of the dining and kitchen area is black, and the boundaries between functional areas are divided invisibly in the tangible space. Black itself is synonymous with fashion, and it can make people concentrate, which is enough to show the designer's intentions.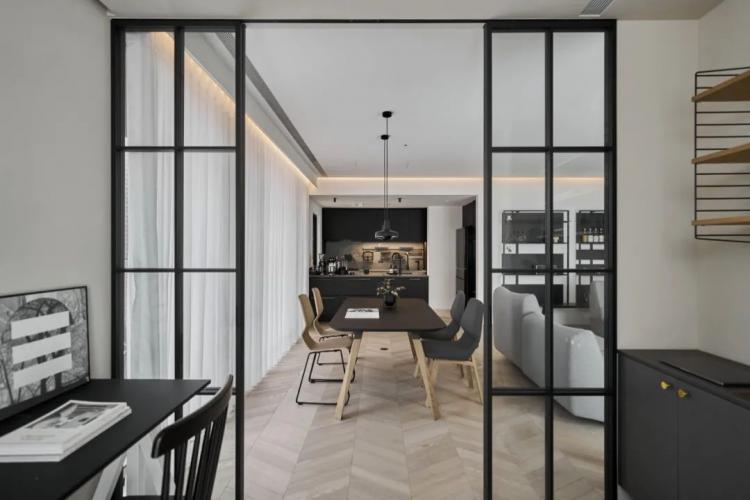 Entrance
At the entrance, the ground is made of wear-resistant material. The designer hopes to make the area clear and at the same time to ensure the longest use for the owner.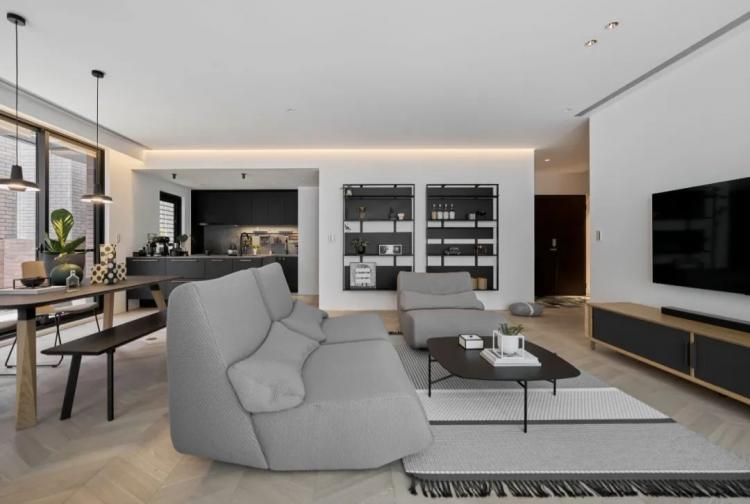 bedroom door
The bedroom door is hidden in the wall of the living room, and the way of opening the door inside has no effect on the living room space. The built-in small dressing room and powder room satisfy the convenience of living to the greatest extent.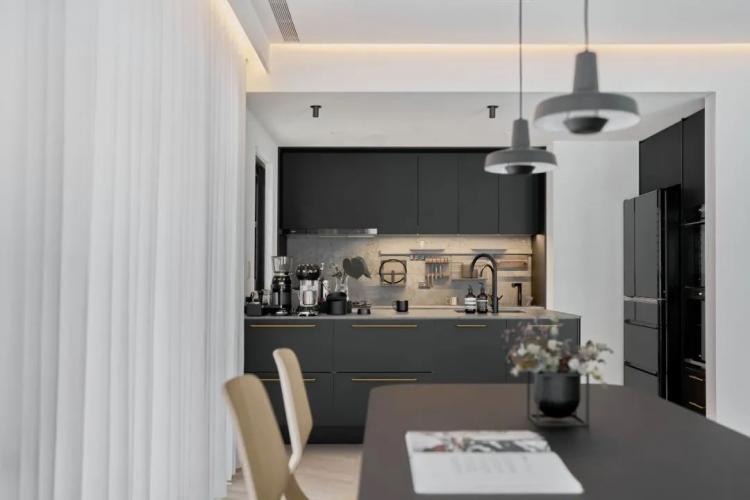 If you need a light fixture that can illuminate or even decorate your minimalist home, you can go to 4lightings to find the best light fixture for you.