Today I present to you the best unique wooden furniture of 2022 – Osso.
French designer brothers Ronan & Erwan Bouroullec Ronan & Erwan Bouroullec's Osso for Mattiazzi includes chairs, high/low stools, tables of different sizes, all made of solid wood, known for its strength and durability.
Osso is inspired by Mattiazzi's philosophy and its hybrid approach to furniture production. ( Mattiazzi uses sophisticated CNC computer numerical control machinery, and at the same time cooperates with delicate manual knowledge and experience; all equipment and equipment are powered by solar energy, and all wood materials are carefully selected from surrounding areas without any chemical treatment.)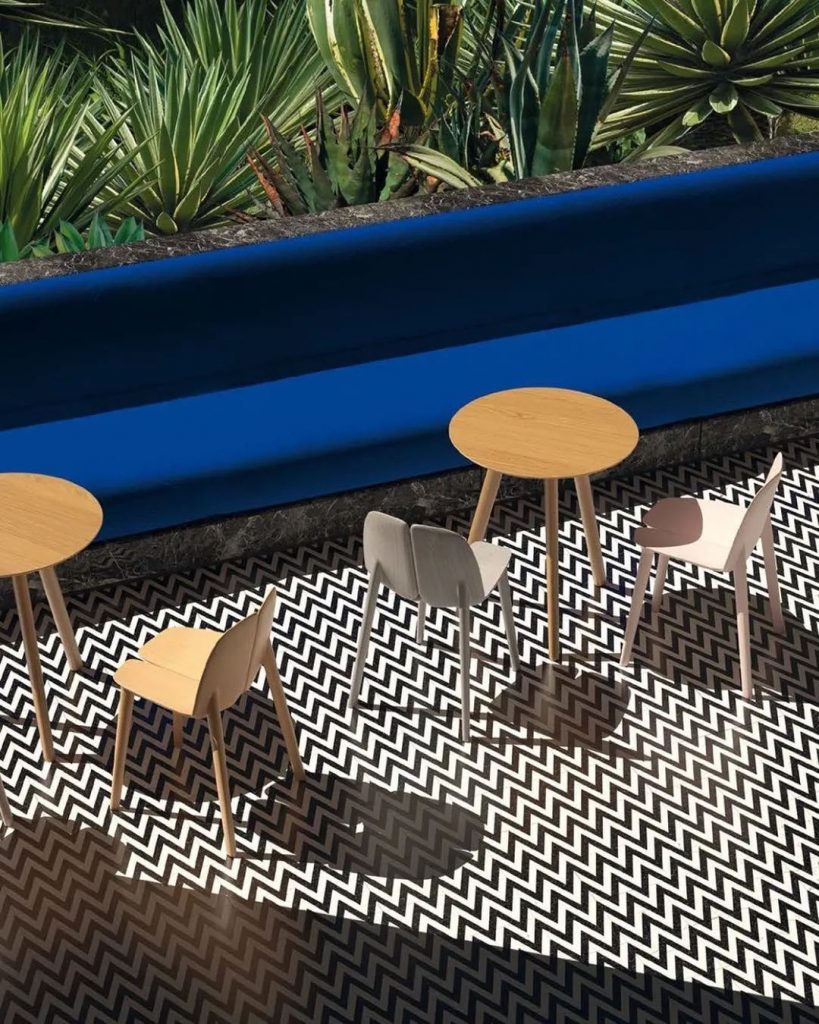 The design uses a log, but this log is extraordinary and its quality makes the work itself. The aim is to allow the texture of the wood itself to express itself, be it oak or ash.
The Osso consists of four petal-like wooden panels that form the seat and backrest, assembled and connected using Mattiazzi's high-tech manufacturing methods to create and maintain stability. The chair's unique shape doesn't come at the expense of durability or strength.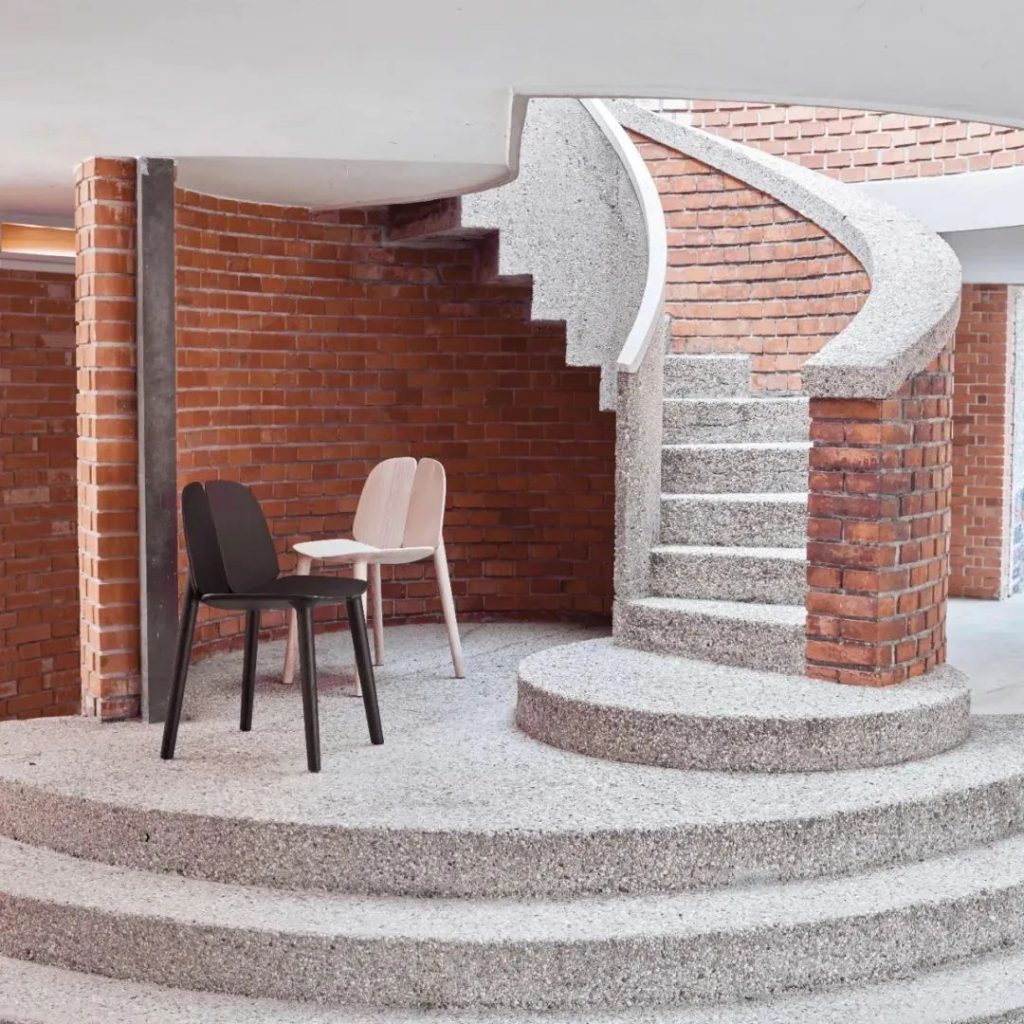 OSSO series
Ronan & Erwan Bouroullec
The slightly concave seat of the Osso stool sits on elegantly rounded legs with footrests. The slightly tilted seat surface design is nothing more than a thoughtful design for the user to feel safe and comfortable for a long time.
Carefully sculpted and polished, the Osso chair has a rounded wood feel and organic form that can't be resisted lightly caressed.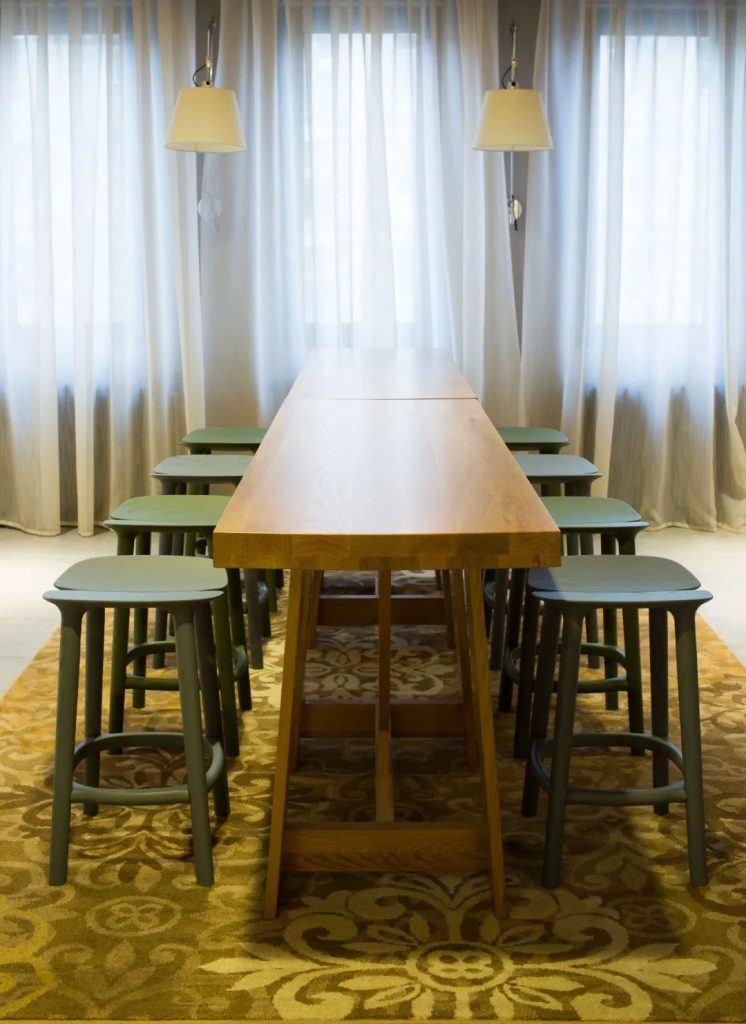 A range of high-quality wooden furniture in a variety of beautiful colours, from deep blacks to bright yellows, to accentuate Osso's alluring design and the warm texture of the wood.
Ronan & Erwan Bouroullec were born in Quimper, France in 1971 and 1976 respectively. Since 1999, the brothers have collaborated in their own design studio.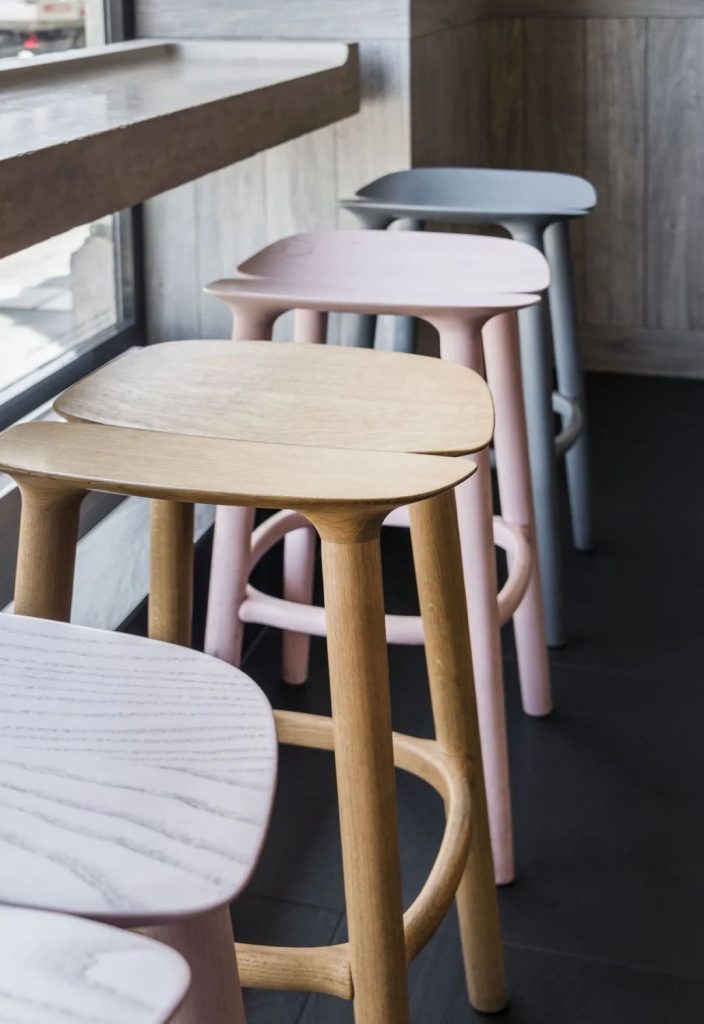 Their designs range from practical objects to buildings. In addition to designing office furniture, vases, porcelain tableware, jewelry, and various household items, they focus more on the design and planning of interior spaces.